If you already have an established, successful removal company you may be considering ways to grow your business, expand your customer base and improve your bottom line. These are the ultimate goals for anyone in business; it's the natural next step once you have proven your business model, and it's no different for a removals company than for any other type of business.
But just what are the best ways to grow a removal company?
Fortunately, there are many proven ways to reach the next goal in your business expansion, but you will need to carefully consider which is right for you as it very much depends on how your business functions right now and, of course, how much time and money you are willing to spend on your growth plan. Nevertheless, these tips will give you plenty to think about: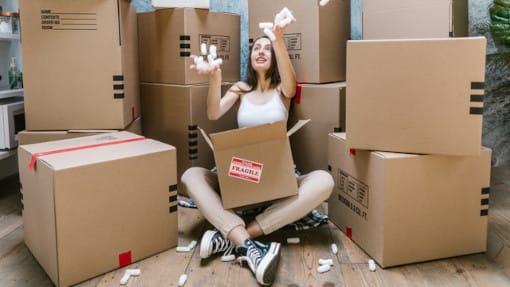 Open at another location
Many people who are moving house prefer to use a local company as they feel they get a more personalised (not to mention cheaper) service so opening in other locations can help you attract more customers from a wider area. It is very common for business owners to take this approach to growth because, providing you have done your market research right, there is minimal risk because you are simply duplicating a proven business model in a different town or region. However, do remember that your existing location(s) will have to be able to function effectively without you, the business owner, being able to oversee operations as much as before.
Collaborate with other relevant businesses
If you currently operate only in one region or one country then a low-cost way to attract more business is to build collaborative relationships with other removal companies that only offer their services in regions or countries that you don't cover. For instance, if your removals company covers only the UK why not consider a collaboration with international removal companies where you can refer customers to each other when people are moving to/from the UK. This can be a powerful way to quickly earn more business but it is not without risks and relies on each business being equal partners in the agreement.
Diversifying into other services is a good strategy for growth, because it allows you to have several different streams of income to cover seasonal lulls and changes in customer needs. A removal company is often most dependent on a buoyant housing market but diversifying into different target markets can help increase your sales and your profits. Natural ways for a removal company to diversify include:
Target business removals, which are less affected by, and less seasonal than, the housing market.
Offer self-storage facilities to the general public if you already have the spare space – self storage is also frequently used by small online retailers, which could provide a new target market altogether.
Offer logistics services for the warehousing and distribution of consumer goods. Our modern day shopping habits mean that goods are constantly being moved around the country and since most removals companies already have vehicles and warehousing space this is an ideal way of diversifying.
Acquire another business. Many removal companies are a local service with only one location so investigate the possibility of acquiring a smaller company that already has similar services, quality and value as your company. Whilst the initial financial outlay may be higher than other options you will get a ready-made business.
Improve your marketing. Before you start thinking of new locations and new target markets first make absolutely sure that you are getting maximum value from the locations(s) you already have. Analyse how you currently acquire most of your customers. Is it word-of-mouth and print advertising? If it is then you could certainly benefit from improving your online presence either with a sponsored ad campaign, focused digital marketing or social media campaigns. Increasingly potential customers are simply turning to the computer or mobile device to search for what they want or need so improvements in this area could help you maximise exposure for your current locations and offerings.