Self Storage Units
We've got all your storage needs covered. Our container units provide a secure and dry space for your possessions, whether it's for business or personal use. We have a variety of container sizes and offer competitive rates and great deals for long-term storage. If you need to store just a few boxes or the contents of a house, we can find the right storage solution for you or your business.

Call 08000 641 642 now to arrange your self-storage unit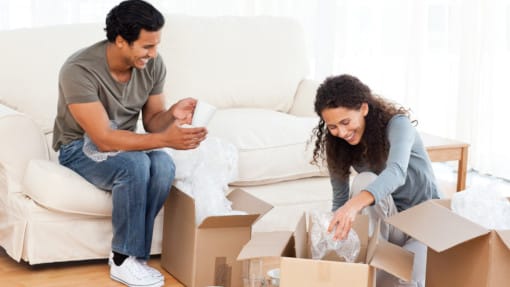 Why store with us?
Located just outside of Bedford, we're a long-established self-storage company with a range of storage options. Our containers are easy to access, you can drive your vehicle right up to the door for convenient and stress-free loading and unloading. There are no restrictions regarding access to the site. All customers are issued with a swipe card, which allows access to storage containers 24/7. This allows you to come and go at your own convenience.
With 28, 58, 80, 160 and 320sq ft self storage containers available, our team of expert storage advisors are on hand to advise you of the correct size for your requirements. Whatever you need to store, we can help. Whether it's long-term or only for a few weeks.
We also provide storage in London using smaller units with a collection and delivery service. Please see storing.com for further details.
Safe and secure storage
Looking after your possessions and ensuring they are kept safe and undamaged is top priority for us. That's why we have made sure our premises have high levels of security, and our containers are dry and secure. You'll find our security systems present a powerful deterrent to intruders.
Authorised access only – Site entry is only for staff, and customers accessing their property.
CCTV – Our motion-activated system records any movements with remote real-time monitoring.
Police response intruder alarm systems –This system ensures the fastest possible police response in the unlikely event of an incident.
Electrified gate and site perimeter fence – We have both security gates and electrified induced-pulse perimeter fencing.
Not only do we take looking after your possessions seriously, but we also have health and safety measures onsite so that your visit is easy and stress-free. Our team of storage advisors can give you a tour of the site and advise you on accessing the premises out-of-hours. The office is staffed 8.30am to 5.30pm, Monday to Friday. We look forward to seeing you!