Small businesses can struggle a lot, especially in the beginning, and so it's important to take and use all the support they can get. Secure self-storage might not be the first thing that comes to mind for a home-based business, but it could actually end up saving you a lot of time and effort, as well as helping you to keep your business organised and functioning smoothly. In this article, we look at how small businesses are able to benefit from self-storage, and why you should consider using it. Take a look and see if self-storage could be the next big thing for your small business.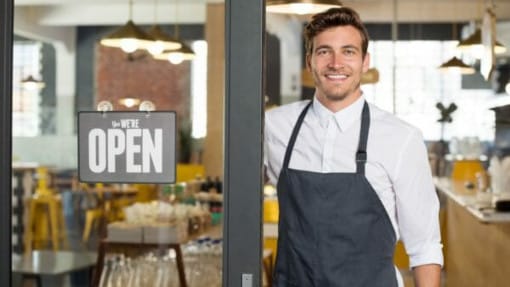 What is Self-Storage?
Before we go further, it's important to explore what self-storage is. Essentially, it is where you rent a unit within a large building or warehouse (sometimes, these units are outside). These units vary in size, depending on what you need, and you are free to store items in there in exchange for a monthly rental fee.
Increasing in popularity during the 1990s, self-storage has become an incredibly easy and accessible way of storing good and possessions across the world. With a lot of companies to choose from, the competition is very active, which means that you are likely to find an amazing price that fits in perfectly with your budget. After all, companies only want the best for you and the items that you have chosen to store with them.
Often, secure self-storage is used for personal possessions and items that do not fit inside the home. However, it is also becoming very popular for use by small businesses, due to the convenience of the unit and the easy accessibility. Plus, it saves a lot of space within your home or office. Below, we discuss the benefits that you can expect when you use self-storage for small businesses.
Convenience and Cost Effectiveness
When you are running your small business, you are likely to have a good chunk of excess stock at various points. Often, this takes up a great deal of room in your office and/or home, which can be off-putting and result in a lack of motivation. Even service businesses such as a web design company, seo consultancy or marketing agency that don't have physical stock can quickly run out of storage space for archive documents which may have to be retained for many years.
Medium and large businesses tend to have warehouses that hold their excess stock, and is ready to be shipped out when required. Small businesses often do not have the additional funds required to hire a warehouse, and they don't usually need that much space.
A storage unit is a much more cost-effective method. It's a great deal cheaper than a warehouse, and you can select the exact amount of space that you need. Plus, you can upgrade or downgrade your plan, or the size of your unit, at practically any time. It's usually very cost effective although do compare self storage prices in your area because, storage in a small town will be cheaper than self storage in London or in any other major city. 
When it comes to the convenience of storage units, a lot of it comes down to the location and the access provided. You are likely to be able to find a unit that is within close proximity to your home or office, so that you can get there quickly if you need to.
Plus, most self-storage companies have 24/7 access, so you are able to get to your stock any time you want or need, and without any hassle. Many of them even offer loading docks that can fit large vans or lorries inside so that you are able to load your stock up quickly and efficiently. In fact, there are even some that have van hire services attached to make things even easier for you.
All in all, the use of storage for small businesses makes things easier and more convenient, as well as cost effective; and there are very few things that cannot be store in a self storage unit. However, if you still need a little more convincing, keep reading.
Added Security for Your Business
A lot of the time, you will find that secure self-storage facilities offer a greater level of security than your home or office can provide. Every facility will have CCTV installed so that movement can be tracked, and also so that if anything happens, they can capture the people who did it on camera.
In addition to this, you will also find a good chunk of units have an alarm system installed, as well as a code that is required for access past a certain time. This is a feature you will likely find in 24/7 units, so that they can keep track of who is coming and going after the staff have gone home.
The code helps to prevent thefts and tightens the level of security. Some companies may even go a step further and hire security personnel to patrol the area after hours, so that there is a lower risk of break-ins, and also to add a further sense of safety when it comes to leaving your stock behind.
Security is a very important aspect when it comes to choosing a storage company, so make sure you take the time to discuss the security that has been implemented before you commit to your unit. After all, there is nothing wrong with shopping around until you find a security level and price that works for you.
Document Storage
When you run a small business, you are required to keep a large number of documents stored away in case they are needed at a later date. This can include things like receipts, tax returns, and legal documentation. Of course, many businesses have completely digitised themselves, but there are some who feel safer knowing that they have a hard copy to hand if things go wrong.
Keeping these documents in your home or office can be a security concern, as they often contain sensitive information that you would not want the wrong people to see. In order to keep these files stored securely and in an organised manner, many businesses will take advantage of the services that storage units have to offer.
Using a storage unit for your documents is not only a great way to reduce clutter in your home or office, but it also means that they are all in a guarded place with high levels of security – so the risk of theft is very minimal. It can also prevent the discolouration of these files due to the fact that units are kept at an appropriate temperature and level of humidity, meaning that the files will last longer and be at much less risk of damage.
It should be noted that not all units will offer climate control, and so if this is a feature that you need for your documents, it should be discussed thoroughly with the storage company prior to you committing to the rental.
Storage and Office Space
The best storage companies for small businesses are the ones that also offer office space for an additional fee each month. There are a lot of reasons as to why this is a good thing, and we will go through them all in this section.
The first reason is that the inclusion of office space means that you are close to your stock at all times. It's literally an elevator ride away, and everything will be easy for you to access at all times. So, when a customer places an order, you can run straight down to grab the item they need so that you can pack it.
Following on from this, it also means that you won't need to store any stock at home. This means that everything is safer as it is being held in a secure unit, but it also allows you to take the time to separate work from home life.
Generally speaking, if your office is located in a 24/7 unit, the office will have the same amount of access. Each one has a key, so only you and the people who own the storage facility will be able to enter at any given time. This means you have the freedom to work whenever you want, and you also know that your office will be kept secure at all times.
You may also be offered a street address for your business for an additional fee. This is very useful for businesses that would like to be registered on Google to increase their search ranking. PO Boxes are not accepted when registering a business on Google, so a street address is required instead.
In addition to being able to register on Google, it also means that customers have an address to send returns to, but suppliers also have somewhere secure to send your stock. Even if you are away from the office, the storage company will accept your package and store it for you until you go and collect it from the front desk. They can even help you transport it to your unit.
Businesses That Can Benefit from Secure Self-Storage
Of course, practically any business can benefit from secure self-storage in one way or another. However, there are some that may get more out of it than others, and the purpose of this section is to explore those industries and how self-storage may benefit them.
#1 Restaurants
This isn't for the storage of food or other such items. Instead, a storage unit for a restaurant owner is for the storage of seasonal equipment and furniture. It can also include the storage of wine in climate controlled facilities. There isn't always enough room on site to store these items, and sometimes keeping them on site can infringe on the overall standards of the restaurant in terms of hygiene.
A storage unit is a practical and convenient way to combat this. It creates a more spacious and comfortable environment for customers and staff, as well as keeps things clearer and more organised for you. Here are some examples of the things restaurant owners can store in units:
Excess stock (cutlery, dishes, etc.)
Cleaning supplies
Patio furniture
Kitchen supplies
Seasonal decorations
Non-perishables
#2 Independent Publishing
Despite increasing digitisation, publishers still keep an incredible amount of physical manuscripts and books on hand. These tend to take up a lot of space quite quickly, and this is where a storage unit can come in particularly handy.
Instead of trying to find space in the office to store them, the better option may be to rent out a storage unit. It's economical and convenient, especially for items that aren't being used at the time. Saving a lot of space in your office or home, it might be the ideal way to go.
#3 Landscapers and Contractors
Landscapers and contractors need a lot of space, and this goes without saying. After all, a great deal of the machinery and tools used are quite bulky and will not fit in a garden shed. On top of this, they tend to be quite valuable and an easy target for thefts – hence storing it in your work van is not a good option.
Storing tools and equipment in a unit is a great choice if you want a secure location to keep your work items between jobs and overnight. Most units, as previously mentioned, will also have a loading bay – so packing the van up each morning won't be a difficult task.
Additionally, it helps you to keep paperwork and physical work separate, allowing you to take care of the administrative work separate so that you can get things does in a more organised and efficient manner. It also prevents clutter, creating a workspace that will help to increase productivity.
#4 Theatres and Galleries
When it comes to theatres and galleries, a lot of this has to do with the high turnover of pieces of display or used on sets. Once a performance or exhibition is over, the old paintings/pieces need to go away, and the new ones need to come out and be prepared for use or display. Of course, this turnover can cause a lot of clutter to build up at an increased rate.
What self-storage can do for you is remove the vast majority of this clutter by providing you with a safe and secure place to keep it when it is not in use. Warehousing the items in a unit means that things are safe and well looked after while the new pieces are on display – especially if the artists are unable to collect their pieces for a prolonged period of time.
#5 Online Shops
Online stores receive most of the benefits when it comes to renting a storage unit. After all, they are the ones who are most likely to take up the offer of having a storage unit and an office in the same building. After all, it offers them a level of convenience and cost effectiveness that they might not have in a home office.
Online shops (including on platforms like Etsy and eBay) are able to take advantage of the storage units available, selecting a size that works well for them, and finding a monthly cost that suits their budget. They can then store their stock in the unit, maximising space, and keeping their office free from clutter. This promotes a better work environment, which then creates improved levels of productivity.
If they choose to hire an office space in addition to the unit, they can benefit even more. The unit itself will be incredibly close, as the offices are in the same building as the unit. So, business owners will only need to take an elevator ride to reach their stock and pack orders.
Having an office also adds a more professional feel to a business. They can have an address for it that can be registered to Google for better rankings, and they can also use that address to receive stock as well as customer returns. They can benefit from a new phone line with a business number, and the office environment continues to promote productivity as the distractions of home are not around.
Of course, this can be an expensive option for some, and if this is the case, then it is possible to purchase shared office space. This is good for admin work and other such details, and it is also a lot cheaper to rent every month. Just make sure you shop around and compare prices before you make any commitments to a particular company.
#6 Electronic Repair Shops
This is another industry that is likely to benefit from hiring a storage facility for their goods. Electronic repair shops are likely to have a lot of parts and goods that need to be stored away safely. Of course, this shops also tend to be small, with little to no storage in the back. As a result, having a unit to keep the excess in ensures that it is all secure, while also remaining easy to access.
With the backlog out of your way (and sight), you are able to complete your work in peace and quiet – with no unnecessary mess to distract you. Alternatively, you can also use the unit as an additional place to work if you need to pull some extra hours, or just need somewhere quieter to get your work done with higher levels of concentration.
#7 Construction and Decorating
If you work in construction or are a home decorator, you are going to have a lot of tools and materials that need to be stored away. Most workers don't keep tools in their vans overnight because it increases the risk of robbery, which would mean massive losses when purchasing whole new sets of tools.
A storage unit means that you have a safe place to keep everything stored away safely so that you don't have to worry as much about things getting stolen – especially as the unit offers heightened levels of security. Plus, it means everything can remain organised and accessible, and you don't need to worry about excess materials taking up too much room in your van or garage. It's an excellent solution.
To Conclude
Hopefully, this article has taught you a little more about how amazing and beneficial secure self-storage can be for you as a small business owner. No matter the type of business you run, self-storage can have some amazing benefits for you. After all, what better place to store excess stock and equipment than somewhere that offers increased security levels and a safe place for all of your items? The choice of using self-storage is entirely up to you, but it's a good decision for those that need the extra space, as well as those who might need an office.