You pack, you unpack, and you organize. But what is the most vital part of moving? If you think organizing, making an inventory and packing a week ahead of the move is really important, you might be correct to some extent but not entirely. Because the most important part is the simple tool you use for packing. The beloved box! Regardless, of all the effort, without a packing box, you cannot survive a single move. So, how about selecting the boxes that matter and fit your budget. While it is always easy to pick one big box and throw everything right into it taking time to choose the right box will help you save a lot of time and avoid moving troubles.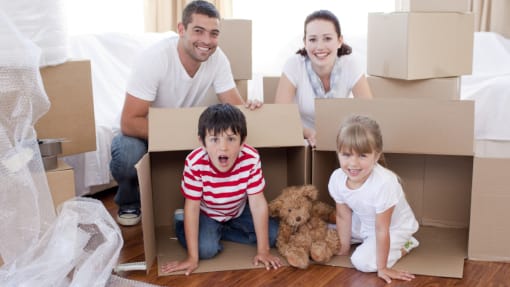 Now, moving troubles mostly start with improper packing. Imagine packing your kitchen appliance in a box not suited for it. What will the result be? It's simple, either you will break the item or it will end up getting damaged. All this happened because you chose the wrong type of box. So, how will you choose the right box for packing all your belongings? The answer is right here, but first, let's introduce you to the different types of boxes.
Different types of boxes for a stress-free move
In recent years I have moved and stored stuff with the help of London Storage and Brooklyn Movers. Not only did they help me find the right box but also made me realize the role a box plays in an effective move. So, I would like to share the same information with you and help you select the right kind of box. Let's begin and help you find the right fit. 
Specialty Boxes
Specialty boxes are the right fit for valuables and belongings that need special attention. For example, your chinaware that is prone to easy damage or an oil painting that you bought in an auction. In fact, I am sure you have a lot of other valuables that need special attention. So, use a specialty box especially designed for fitting particular items. The biggest advantage of using a specialty box is that they come in both cardboard and plastic. In addition to this, these boxes have inserts that prevent the item from moving. Though expensive, they add a lot of value and convenience to your move by protecting precious items.
Cardboard Boxes
Traditional packing boxes have ruled the moving world since time immemorial. Whenever I think about packing, I clearly picture a cardboard box. A sturdy, brown-colored box that will help you pack almost anything you want to. So, thanks to cardboard boxes there is a solution that is inexpensive, light-weight, and matches all your packing expectations. But it is worth noting that everything has a negative side, cardboard boxes also have their own disadvantages. One of them being, low-resistance against severe temperature conditions.
Most of the time, conditions like temperature and humidity affect the quality of the box. As a result, it ends up damaging the products inside the box. So, if you're planning on packing things in a cardboard box, make sure you keep two factors in mind. One is temperature and the other is rodents. Humidity will soften the material and leave the box fragile and rodents are experts at nibbling material made out of cardboard. Now, if you have cardboard boxes at home, make sure you store them in a temperature-controlled- and pest-free storage room. This will help you keep the quality of the boxes intact.
Plastic Boxes
Plastic containers or bins are a perfect fit for storing items like files and jewellery. As you can easily put things inside the container without having to worry about humidity or heat. Instead, you don't even need a tape because plastic boxes come with self-attached seals. Plus we all know that plastic is indestructible. Eventually, you have the power to keep things safe at a reasonable price.
Additionally, the same plastic container that you may use for packing celebratory items, can come in handy for storing other items too. Not only this but a plastic box is good for belongings that need an extended period of storage. In turn, neither will humidity affect your belongings nor will the rodents looking for opportunities to damage your belongings. Thus, buy a plastic box to store and pack items that you think will best fit your requirements. Having talked about the type of boxes, let's look at the next thing you have to keep in mind before you start packing. The size of the box. Yes, size is something you cannot ignore. Here are some box-sizing tips for a planned move.
Box sizes for an organized move
How important is the size of a box? First, it depends on your belongings and second on the requirement of a specific item. For example, clothes can be packed in small, medium and large-sized boxes. But a TV will definitely go into a large box with the same specifications as your TV's former box. You are lucky if you have the original box but a new box has to be the size of the TV. 
Large boxes for gigantic items
Usually, a standard-sized large box can carry up to 70 pounds or 32 kg. They are used for packing items like heavy kitchen appliances, bedding, etc. You can also use these boxes to pack winter clothes like coats and books you have collected over the years. But always keep in mind that a large cardboard box requires tight packaging. In other words, you have to fill the extra spaces with crumpled paper.
Wardrobe boxes for your clothes
Wardrobe boxes are specially designed for transporting clothes. They have a bar across the top of the box and the bar can be used to hang the clothes. Hence, saving you a lot of time and the trouble of folding clothes. Wardrobe boxes come in different shapes and sizes, so you can choose your box depending on the amount of clothes you have. Also, you can utilize the bottom of the box to keep shoes, purses, and other items. The only thing that you have to keep in mind is the taping technique. Ensure that your box is taped from all the four corners and you will be good to go.
Medium and small boxes for miscellaneous items
Small and medium boxes can be used for packing both heavy and light items. But adding extra weight to a small box can prove fatal. Instead, you can use it to pack simple items like a bunch of items from the garage, cups and plates, kitchen appliances, and decor items. Most small boxes can hold up to 60 pounds or 27 kg and a medium box can hold up to 65 pounds or 30 kg. But usually, it is advised to pack around 10 pounds/4.5 kg less than the maximum weight.
Now that you know all about the type and size of the boxes, select the right one for yourself and start packing. But keep all the above-mentioned points in mind and then anticipate the amount and kind of boxes you will need for your move. Happy Moving!