Leaving a home filled with love, memories, and thousands of dreams is both painful and scary. And adding to that, all the cleaning and packing household items make it more daunting.
The entire moving process is not only mentally draining but it can result in physical pain as well. For instance, bending and loading boxes in a truck might seem simple at first. But, it can be quite painful at the end of the day if it leads to a backache.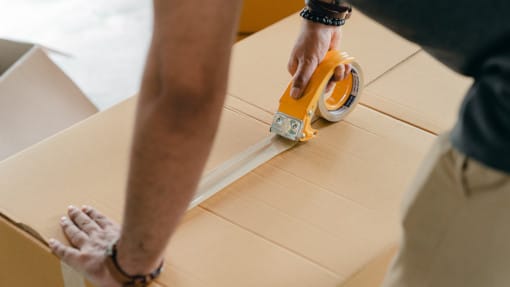 This is precisely why hiring a professional moving company can help you manage a move without any damage to you or your possessions. They have the right experience and knowledge of moving your belongings safely from one location to another.
Be it a couple of blocks away or to an entirely different city.
Still, many people say,
"I can take care of my things."
"I can pack household items with all the right precautions."
"I can never get hurt shifting my stuff."
Then,
Why do I Need Any Expert Movers?
Yes, a lot of people are ready to take the responsibilities of organizing, cleaning, and carrying boxes from one place to another.
But, believe it or not, you will encounter many difficulties. Making it harder for you to relocate. So, you should consider such obstacles and plan accordingly whenever thinking of moving.
Planning, preparation, different handling practices, and complete attention. These are a few things that you might get impatient about. It turns out there are certain household items that need a lot more care compared to others. And, professional movers are trained to do just that – take care of your items. They have all the necessary tricks and tips to execute even difficult moves.
Are you still confused about the type of items that require precision while packing? Here is the list of items where moving companies are of great help:
Antiques and Artworks
You will find many people that are fond of art and antiques. But, moving antiquities is an art in itself. It can be an extremely stressful task because you can't risk damaging them considering their high value.
I am sure you can find some DIY videos showing you how to do it yourself when moving valuable items. But, what if you make a mistake or skip a step? Who would take responsibility for the damages? Will you be able to restore it to its original glory? Or be able to invest again in the same artwork or antique?
That is why keeping your expensive and valuable antiques safe is very important when you are about to move.
But, that does not mean that hiring a moving company ends your responsibility either. You need to do certain things before your artworks are loaded into a moving truck. Start with:
Creating an inventory list to keep track of your items. Likewise, take pictures as well. This way you keep documented proof of their condition before moving. Look into moving companies that provide affordable packages for such services.
Finalize the company which has the most experience of moving delicate items.
Check if your insurance provider covers accidents during the move. If not, consider changing your insurance plan and provider.
Invest in quality packing materials only. And label them correctly for movers so they know about the boxes that will need special attention right from the start to the end.
Electrical And Electronic Utilities
Items under this category are very fragile. A slight knock can break them. Such items mostly include your television, computer, lights & bulbs, gadgets or other similar electronic items.
If not packed correctly, they can get damaged pretty easily. So, such items require special handling while moving and only experts can help you get this done in a single go.
And remember that some of these items need certain preparations before moving. For example, you need to turn off your refrigerator at least 24 hours before your moving day.
Empty all content and food supply. Place all the removable items in one place and pack accordingly to avoid misplacing anything.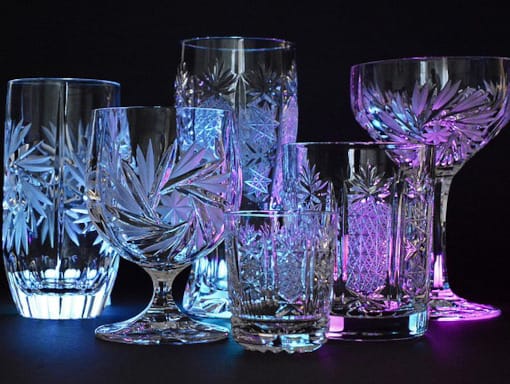 Fragile Items Like Glassware
Glasses, jugs, decanters, china crockery, silverware, etc. etc. These are another class of household items that are not resistant to damages at all. They tend to break easily compared to other possessions. Plus, they have a high monetary value as well.
Imagine you broke an item during the process of packing or while moving. The feeling of losing a precious item cannot be expressed in words at all. So, investing in proper care will ensure their safety at all times.
Aquarium or Fish Tank
Fish are lovely pets – no doubt in that, but moving them to another location takes a lot of planning and time. Following safety steps will ensure a smooth transition and good health for your fish.  So, placing them in the right hands that will offer protection and care simultaneously is something that will ensure your peace of mind.
Remember that fish are affected by environmental stressors as well so keep them in the tank for as long as possible. And don't feed them at least a day before moving.
Heavy Household Items
Some household items are irregular or bulky. Preparing them for a move can be very challenging. Disassembling them may not be an option or might be risky.
For example, moving a piano is not an easy task. Given their weight and value, damanging them will not only hurt your feelings but your pocket as well.
Other than that, hot tubs and pool tables also come in the same category of heavy and high valued items. Disassembling and packing such items can be scary and stressful at the same time.
Unless you have a group of friends helping you out, plan to hire local movers NYC to help with such difficult items.
Gym Equipment
If you are into fitness, then owning regular gym equipment is not a big deal. But, moving it can be quite a pain. Never risk injuring yourself while lifting such heavy items by yourself.
After all, moving is not the only thing you are supposed to do. You have a new house waiting for you. You need to be in good health without any pain for starting a new life at a new location. So, hiring the best moving companies can solve all your moving issues with complete precision.
Plants
Time, energy, and effort. These are some of the things invested in creating  kitchen gardens or pot decorations around your house. And if you are planning to move them by yourself, it might not be a good idea.
Plants are prone to shock when changing environments. Your new location can stress them as well. Therefore, consulting a professional company whether you should move or leave them behind is very important.
And, if they can be moved, then they will definitely require special attention, which is where experts will come handy.
As soon as you reach your new home, take your plants out of their moving boxes, remove protective coverings and water them, if required. Allow them a couple of weeks to adjust.
To sum up, items such as furniture, silverware, home appliances, etc. require special attention while relocating. But, still, some people underestimate the importance of hiring a professional moving company NYC in order to save a few dollars.
Understanding that moving everything is not easy will help you to ensure the safety of your valuable possessions.
Planning a move? Choose wisely.