When you need to move to a new home, finding a skilled and reputable removalist to pack your belongings or do the heavy lifting is perhaps the biggest challenge. It's undeniable that scammers and unethical business practices do exist. If you're not careful enough, your money and valuable belongings could be at risk.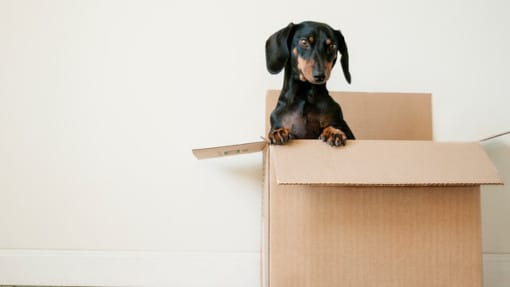 With so many options, how do you know that your chosen removalist is one of the best moving companies to handle your relocation? To help you do so, we've prepared these helpful tips for you to find the best removalist in Australia.
Seek out recommendations
Do some research to find a reputable removalist. You can ask your family members, friends or even your work colleagues for recommendations. One of the best ways to find a trusted removalist is through word of mouth because you get accurate and detailed information about the company from the people who are close to you. Your colleagues may be able to suggest a removalist who handled their valuables with care during the transport or either warn you to stay away from a particular moving company.
Read online reviews from previous customers
 Visit the company's website and read comments from their previous customers. Reading previous customer's reviews will help you get an idea of how removalists manage their business. Furthermore, websites such as Facebook, Yelp and Angie's list will also provide more information regarding local businesses. If you see the reviews are scarce or unpleasant with bad or low ratings, it's best to steer clear.
Go with a removalist who takes inventory
When you are comparing different removalists, choose one that takes an inventory of the items that you are moving. Do not forget to clarify what is included in their quote. If you are moving long-distance ask them to give you an accurate estimate and how many people are going to help with the move.
Be mindful and don't get impressed by lucrative discounts. It might seem tempting to get the cheapest quote, but such companies are not known for their quality of service and transparency. Also, with a low quote, there might be various hidden charges so you will end up paying more than the way you estimated.
Check insurance details
A trustworthy removalist has comprehensive insurance placed to secure your belongings in transit especially if you're moving long-distance. If you own expensive items such as antique furniture or artworks, make sure your chosen removalist has multiple liability coverage options in case of a mishap during the move. In addition, you should ask the moving company the type of insurance they have, the policy and the deductible.
Ask about experience
Never overlook the years of experience when choosing a removalist, the more experience a company has the better. Experienced removalists have in-depth knowledge
when it comes to handling expensive furniture, electronics and fragile items in a safe and stress-free manner.
Know what you are paying for
A trusted removalist will give you clear hourly rates with no hidden fees. Most moving companies will give you a rate based on a number of factors like distance, the number of items being moved and the number of people needed for the job. You also need to ask about extra fees such as additional packing supplies to avoid paying extra at the end of service. Take note, moving house is expensive and choosing the cheapest removalist isn't always safe.
Find the company service area
Make sure that you get information on the company's service area by checking the list of cities they operate. if your chosen removalist has good customer reviews but won't travel to your moving destination, they are not the right company to help you relocate.
Hopefully, you've gained some insight on the tips mentioned above for choosing the best removalist for your next move. Whether you are doing an interstate move or a local move, hiring a trustworthy removalist is always helpful to make your moving experience less stressful.