Self Storage Auctions are auctions offered by the self storage companies over the items of a tenant who fails to pay their monthly rent over a certain period of time. It is an alternative way to find valuable items, rather than at Garage Sales or Flea Markets…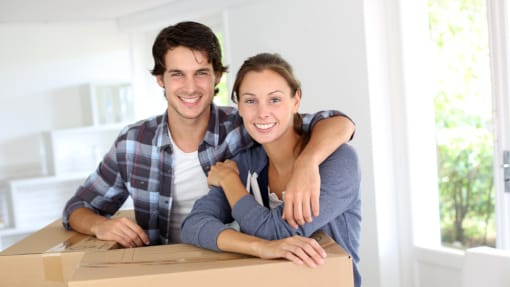 Everything Must Go!
It is very common in the United States that self storage facilities hold storage auctions (also known as lien sales) to vacate non-paying tenants according to their enforcement rights that are outlined within the lien law of each state. These lien auctions are open to the general public, with most bidders buying for the purpose of reselling for a profit.
If the customer fails to pay the rent, a lien is placed on the customer's goods and they are sold at auction. The storage facility lien rights are codified in most states. The customer is still responsible for any rent and fees due if the auction does not clear their balance.
A self storage auction is a great opportunity to get some valuable items at dirt cheap prices. Most warehouse owners auction the units of the tenants who have been defaulting on payments for a long time. In order to recover their monthly rents, the storeroom companies put such units up for auction. A storing unit auction usually involves auctioning all the items within the unit. The store unit doors are opened before the bidding process to allow the buyers to peep inside. However, no one is allowed to touch the stored items. The buyers are sometimes not able to see anything, as everything is stored inside boxes. If you are lucky, you may be able to get something valuable at very low prices. [Keep reading…]
Be sure to arrive 10-15 minutes prior to a scheduled auction. Before the auction starts, the self storage facility or auctioneer will have a sign in sheet and a set of their company's rules going over the terms and conditions of the auction. Terms and conditions will vary with each site. Most auctions are "live" or "verbal", very few are silent (sealed bids). Cash is the acceptable form of payment and sales tax will be charged if the buyer cannot show a valid resale license and proper identification.
More relevant information:
Wikipedia – General information about self storage business. en.wikipedia.org
StorageMart Self Storage Blog – Article about the process of self storage auctions. www.selfstorageblog.com
AuctionZip – Find listing of current and upcoming auctions on several Self Storage Facilities across US. www.auctionzip.com
Storage Auctions – About Self Storage Auctions, information about the auction process and some tips. www.storageauctions.com
StorageAuction.net – Storage Auction Listings. Search by city and/or zipcode. www.storageauction.net
Storage Protection Auction Services – Listings of upcoming storage auctions in Florida. www.auctionstorage.com
If you are interested on Self Storage Auctions, you should go to AuctionZip. they offer listings of current auctions several Self Storage Companies have scheduled, with all detailed information you need such as, Auctioneer, time of the self storage auction, exact address, and phone number, among other stuff.
Storage Protection Auction Services is great source for self storage auction listings in Florida. Click on the current or upcoming month to see the latest auctions scheduled and listed by this site.
StorageAuction.Net is your source for upcoming self storage auctions. Type your location, city, zip code, to find upcoming auctions on self storage facilities around your area.