Self-storage units are a good source of space for people who need it. They're rented for many reasons. Some want the extra storage to declutter their house while others choose to use the space to keep items that aren't needed at the moment.
Before renting, however, there are some factors to consider, such as what you'll be storing in the unit and how big it needs to be. Once you've figured out the answers to these basic questions, then you can set out to search for the right self-storage facility. Make sure to check each company's security protocol and customer access limitations.
Once you've settled all the necessary fees and filled out the paperwork, it's time to pack your belongings and fill up your storage space. But, how do you efficiently do this? Read on for some helpful tips.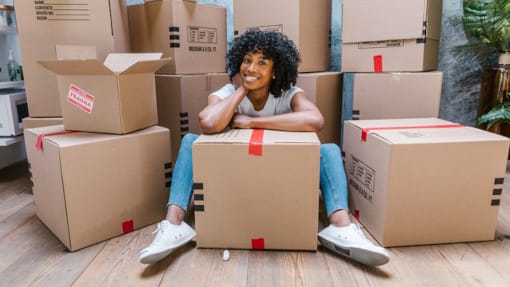 Packing Tips
You have the option to pack the items you wish to store on your own. However, if you'd like some help, some storage companies offer services to assist their customers with this part of the job. Getting professional help could ensure that your possessions are properly packed and won't get damaged on their way to the storage unit.
1. Buy essentials to damage-proof items
Packing your things for self-storage is similar to putting them away for a big move. You will have to make sure they are secure and can be transported to their destination safely. Also, you have to be certain that they will stay safe for the duration of their storage. Below is a list of some packing essentials to damage-proof your items:
Duct tape
Durable cardboard boxes — Make sure they are all similar in size for easy stacking.
Rope or straw — You can use these for lifting and carrying heavier boxes.
Bubble wrap — Buying clear ones will make it easier for you to find items when you go back to visit your storage unit.
Markers — Use these for labeling the boxes.
Newspaper or peanuts stuffing — Use these items to fill any excess space in each box so the items inside will stay put and be protected from breakage.
Blankets — These can be used to protect electronic items from below freezing weather.
 
2. Clean items before storage
Make sure that all the items going into storage are clean. Maintaining the cleanliness of the unit is also vital to prevent dust and mold buildup.
3.  Pack by category
Separate your belongings into different categories. Pack the items that fall in the same group together in one box.
4. Make an inventory list
Inventory lists can be quite useful when storing items, especially for the long term. After cleaning and splitting everything into separate groups, list down all the things that will be put away. Group the items into their respective categories.
It's important to know where your belongings are at all times so you know where to access what when you need it. Keep your list in a safe place.
5. Label boxes and items properly
Make sure to indicate what category a specific box falls under, and then you can make labels that state what items each box contains based on the inventory list. This way, you'll have an easier time finding the box with the item you need in the future.
Take note that there might be some things that don't fit inside boxes due to their irregular shape or size. These should be appropriately labeled and catalogued in the inventory, as well.
Storage Unit Organization Tips
Organization is key when it comes to storage units. Some people haphazardly place their boxes inside without thinking about the next time they'll dive back into them. If there is no semblance of order, it will be tougher to find items you need when the time comes.
1. Place boxes strategically in the space provided
If you've labeled the boxes correctly, strategically placing them into the unit can be done in a jiffy. Once again, make use of the categories you created and designate different sections in the storage unit for each one.
Leave some room in the middle of the unit (like an aisle), so you can reach the ones at the back more easily when you need to. The space in the middle should also branch out into smaller passageways so you can access boxes closer to the wall.
2. Stack similar-sized boxed together
Stack boxes containing items in the same group/category (from heaviest at the bottom to lighter ones at the top) together.
3. Put frequently-used pieces in front
Place items you're more likely to take out often in the front section, so they're accessible.
4. Place unboxed items on shelves
As for those large or abnormally-shaped pieces, place them on some makeshift shelves above the stacked boxes. If possible, keep them in their original packaging or container, or cover them with cloth.
Maintaining the Condition of Stored Items
Once all your items are safely inside the storage unit, it's time to make sure they're protected from outside elements, like pests and humidity. Place traps and pest-control products to prevent creepy crawlies from entering the boxes.
Also, give the boxes some space between the walls of the unit and from each other for proper ventilation. You may want to place them on top of wooden pallets so air can flow underneath as well. Another smart trick to prevent damage from humidity would be putting charcoal inside the unit to absorb excess moisture.
The last important piece of advice is to make sure the storage unit is properly closed and locked tight. Then you can walk away confident that your belongings are safe and will be untouched until you come back for them.
AUTHOR BIO
Chris Humphrey is the General Manager of Easytruck Moving & Storage. In 2013, the company combined their expertise in professional moving services and storage to create an entirely new approach to the business – and mobile storage was born! Easytruck now operates over 30,000 sq.ft. of air-conditioned facilities in three convenient locations in Dubai and is the only Mobile Storage operator in the UAE.