You will find as you progress in life that there arrive many moments when you are transitioning from one place to another and the only thing you require to make the move smooth is a good storage unit. These are super practical whether you are moving house, downsizing, relocating internationally, leaving for college, renovating or splitting households.
However, when you are choosing a storage facility there are tons of things that come to mind. You will be thinking about the condition of the unit, the access to it, security, maintenance; especially if you mean to use it long term, and convenience. And, of course, the cost – it's not all about money-saving tips but they do help. When you consider all these features and tick the boxes that is when you arrive at your decision of picking the commercial storage meant for you.
Here are the top five ways you know you are getting a good deal on storage units.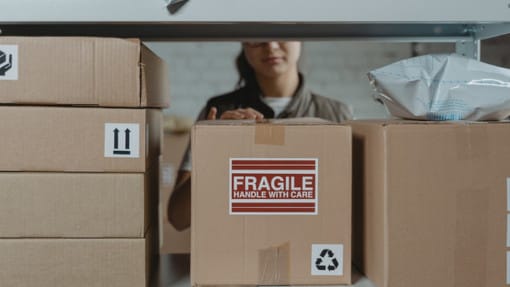 A Strategic Location
One neat way to make sure that you won't end up paying an arm and a leg for a storage unit is to find a storage unit that falls outside of the city limits. A lot of people pay a premium price just to be closer to their storage units but you can always have it just a little further and save yourself the big price margin.
If you don't need regular access to your storage unit, this is an excellent idea. You can calculate the additional cost of fuel and expenses depending how often you need access to the unit, and depending on that make an informed decision. Most of the times the unit manager will sell you for the proximity to you, and you don't realize that you don't access it that often as you thought you might.
Do You Really Need all Those Extra Features?
Other than the proximity to the city you reside in, another thing that commercial units will charge you for are the number of extra functional amenities. The truth is that most people make a decision about a storage unit by counting the features accessible to them, when in fact they should only be checking for the features that they need strictly.
Here is what happens, the unit manager will tell you how smooth your transition can be with all the features he is throwing in with the deal, and at the time it will seem like it's an excellent deal and you may even feel that the transition was smoother, but do you want to be stuck with that deal for the rest of your rental time?
So here is what you do. Cut off temperature control if you don't have any sensitive items in storage. Also 24/7 access is another popular feature, but do you really think that you will ever need to access your storage unit at 3 in the morning? If no, then strike that off too. The feature that you should be looking for are security for all your items and extra consideration for special items such as antiques, paintings, fragile items or electronics.
Know What Size You Need
Don't just go for the biggest one, make a calculated decision. If you think a certain size is what you need, it might not necessarily be it. At most places you will find a 5' by 5' home closet, and for standard space that is fine, what most people don't tell you is that just think about fitting what you need to store at the moment, you can always buy additional space later. Plus there are tons of storage tips that you can put into effect yourself. If you used to live in a big house, and if you're moving into a small house, then you will definitely need a bigger storage space, since you would end up with extra furniture.
Know How to Manage the Space
You want to consider how many things you are going to place in the unit, the size of those things, and how you are going to store each item into this unit. You have to be systematic in placement and logical according to what you will be accessing frequently than other things. If you do not optimize the unit, you are only paying for extra space that you are not really using.
Some tips to follow include always placing the heavier items in the bottom, pack each box tightly, provide easy access to every item, and always leave a room of passage to reach each item without hiring extra help.
Go for the Long Term Deal
A great way to get a good deal is the good old long term storage unit. This will qualify you for a discount as opposed to you renting a unit for a short period of time. If you are certain you will need the unit for over a year, go for this option, it will save you the extra cost. Storage units have packages starting from a year, some commercial facilities you will find this to start as early as six months.
Storage units become a necessity in some situations, such as moving. You can easily store extra luggage in them and don't have to worry about running out of space at home.
Author Bio:
Jenny Harrison is a passionate home and lifestyle blogger. She loves to engage with readers who are seeking home and lifestyle-related information on the internet. She is a featured blogger at various high authority blogs and magazines in which she shared her research and experience with the vast online community. Currently, she is associated with New York moving company 'All Around Moving Services Company' Specializes in arranging and assembling services of professional and skilled local movers locally in New York City as well as areas in New Jersey, Connecticut and the Miami Dale area in South Florida. Follow her on twitter @MJennyHarrison for more updates.