The steady march of digital technology has paved the way for new ventures and greater business mobility. When it comes to business expansion, e-commerce is the new frontier. Every year, more and more e-commerce businesses sprout up in the hopes of capturing success.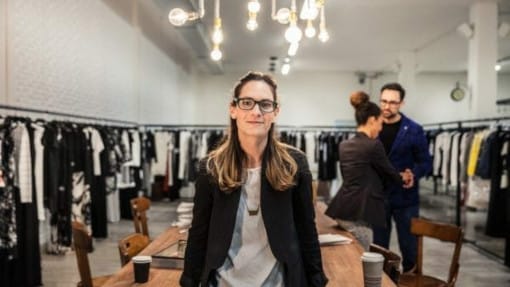 It doesn't take long for a business to build an e-commerce website. Many online hosting platforms now provide easy-to-use templates, meaning a business can be selling online in a matter of hours. But greater accessibility produces greater competition, and whilst there are some great money-saving ideas for inexpensive websites always remember the old saying that "you get what you pay for".
This is particularly true for businesses looking to expand their business to new and emerging markets. As internet access is growing more prevalent in regions like the Middle East and Asia Pacific, there are substantial growth opportunities for businesses to expand overseas. 
With year-on-year online sales expected to rise to stratospheric heights, here are the five fundamentals your business must have to launch and grow a successful international e-commerce website.
1.    Market research
Some SMEs find great success online because their products or services address local preferences.
When your SME is ready to expand abroad, it's crucial to first do research to understand cultural appetites. An important question to ask before overseas expansion is: Are your products or services reflective of local cultural experiences?
If there is a disconnect between your products and the local cultural appetite, your business may fail to launch, resulting in an  insurmountable financial mistake that may be difficult to bounce back from.
2.    International shipping methods
After doing market research, the next step in expanding your e-commerce business internationally is to address shipping. If your products are unable to reach your customers in a timely manner, your global expansion won't survive its first year.
Know what your shipping options are before expanding overseas.
Do research to find a reputable international freight agency that provides worldwide delivery and global freight services. Your shipping and fulfillment strategy should address policies like shipping and handling costs, shipping rates, and returns.
Where possible, offer flat rates on shipping. This will enable your SME to incentivize its customers. It also provides an additional opportunity for your business to gauge which regions your international customers come from.
3.    International payment gateways
Every country and region has a preferred payment method. In North America, payment platform Paypal and credit cards are the preferred payment method. In countries throughout Europe, online bank transfers and direct debit reign supreme.
When expanding your e-commerce site, ensure that it can support your international customers' local currency and preferred payment method. Not providing different payment options in the local currency can put your business at risk of losing out on sales. 
An e-commerce website with a difficult checkout process will result in high shopping cart abandonment.
4.    Adapt your website to local preferences 
Much like local currency, international customers have a preferred way to engage with an e-commerce business. Local and cultural preferences will dictate how an audience in a local territory will engage with your website UX (user experience) design. 
When your SME is ready to expand abroad, adapt your e-commerce experience to reflect these local preferences. This means translating your site's content to the local language, converting sizes and measurements, and tailoring your site's UX design to be culturally relevant.
Remember, there is no UX design meant to fit all. Localization is crucial to a profitable international e-commerce business. Do research beforehand to ensure your website adheres to your target overseas market. 
5.    International data and privacy laws
Certain regions will have specific laws surrounding data and privacy laws as well as import and export regulations. Investigate what the laws are surrounding your target market before sending out your first overseas shipment.
When shipping internationally, confirm that your products have the necessary international freight shipping documents to comply with import and export regulations. Your e-commerce website will also need to adhere to data and privacy laws as stated by your target market. 
Not complying with international and local laws and regulations can put your e-commerce business at legal risk. To avoid running into legal trouble, know the specific legalities surrounding your target market. 
This ensures you don't run into any legal obstacles as you try to expand.
A world of success at your (digital) doorstep
When your business has tapped out its local market, then consider expanding internationally.
Small-to-medium businesses looking to capture a sizeable chunk of the global market share may find that success is hard to come by. But that is not to say that growing a profitable international e-commerce business is impossible. 
Taking your products and services abroad can guarantee greater success for any SME. When expanding internationally, consider the fundamentals mentioned above and in no time, you'll be reaping the benefits.
AUTHOR BIO
Toby Edwards is the CEO of Shipa Freight and is based in Dubai. Shipa Freight is a new online platform powered by Agility that makes it easy to get air and ocean freight quotes, book, pay and track shipments online. Shipa Freight empowers small and medium-size businesses, taking the complexity out of International Freight Forwarding, making it easy to manage legal, regulatory and compliance issues, and offering convenient ways to pay to move their goods.