Are you thinking of investing in some extra space, but are not entirely sure about renting from a storage facility? We know it's normal to have concerns before committing to any decision. Maybe you're wondering if renting a self storage unit is worth it or have reservations based on some stories you've heard. We're here to set the record straight and debunk the six most common self storage myths.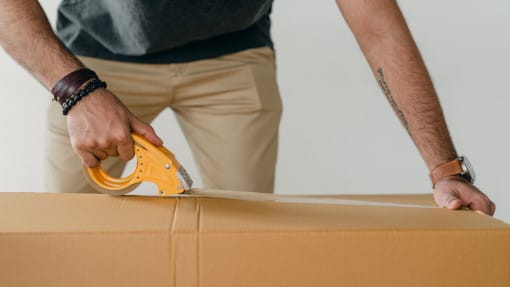 "My unit will be broken into."
Actually, storage units are very secure and typically accessible only by key or code. In addition to limiting access, facilities often offer additional security measures. Alarm systems, computerized gate access, 24/7 surveillance cameras, and a professional staff who care about the safety of your belongings help to ensure that your things remain unharmed and exactly where you left them.
"Self storage isn't worth the money."
The value of a storage unit comes down to how much you value your personal need for space. If you truly need extra room, self storage units are an investment that ensures your belongings are properly and safely stored. If you're concerned about being locked into a long-term contract, many facilities have flexible short-term lease agreements and varying unit sizes that meet your storage and budget needs. Some even offer first-time renter deals like a month of free storage. Overall, there are a variety of ways to make self storage well worth the money.
"I have attic and basement space at home, I don't need self storage."
Most people consider their attic or basement first when looking for extra room to stow their belongings. While your own home may be convenient, those spaces are often subject to temperature fluctuations and moisture, which can cause irreversible damage to many of your items. Things like electronics, antiques, books, artwork, photographs, documents, fabrics and even holiday decorations can be ruined by being stored there. Instead, opt for a temperature-controlled storage unit to protect your items.
"Self storage is too much work."
There can be a lot of planning and packing that goes into self storage, but in the end, a well-organized unit is better than a cluttered mess in your home. Some facilities offer services and materials to make moving your items into your storage unit as easy as possible, like dollies, packing supplies on site, and a free truck on move-in day.
"My stuff can be auctioned off."
A common misconception is that if you fail to keep up on your lease payments, your storage unit and all the belongings inside it will be auctioned off. There are many state laws that protect the rights of the tenant, ensuring the tenant has multiple chances, warnings, and plans in place before this happens. The situation is also avoidable by maintaining proper communication with your facility and opting for short-term or month-by-month leases.
"Storage facilities are dark and dirty."
Most storage facilities are well-lit, well-maintained and include lighting in individual storage units. You can keep your unit clean by stopping by regularly to tidy up. Dust is bound to pile up over time in any storage situation, so keep some basic cleaning supplies like a broom and paper towels in your unit. Furniture covers and vacuum-sealed bags are another a good way to make sure you protect your items from grime. To deter pests, strategically place dust sheets in the corners of your unit, replacing the sheets about once a month.
For more information on self storage, contact the storage professionals at Secure Self Storage and find the perfect place for your belongings today.
AUTHOR BIO
By Stephen Schwartz, Co-Owner, Secure Self Storage
Stephen Schwartz is the co-founder of Secure Self Storage, a firm that specializes in the development and acquisition of industrial properties.