There are literally millions of small businesses or micro businesses being run in the UK alone as we embrace the "gig economy" that gives people the freedom and ability to work for themselves in a way that simply didn't exist 10 years ago. And more and more of those people are running their small businesses from home.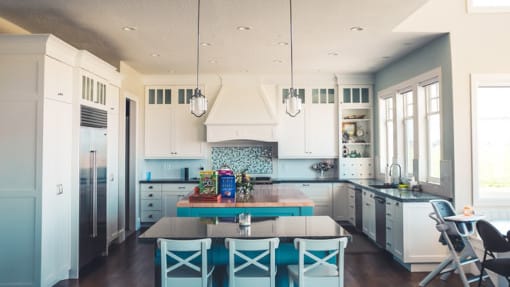 A home business makes financial sense in so many areas where there is fast and cheap broadband available and in fields where video calls are commonplace. This could be as a web designer, seo consultant, social media manager or any number of other jobs supporting our increasingly online world. Even some of the long-established voice-over agencies like Matinee now use voice-over artists with their own home recording set up..
Many people have started living their long-held dream of working for themselves – of course, these things don't always happen by choice and, no doubt, redundancy can be a nudge to start out on your own. Nevertheless through choice or necessity the gig economy seems here to stay.
Another reason so many work from home is that it is so much easier to get a smart website and gain customers online for your services or products. Indeed small online retailers are booming with names not heard of a few years ago now becoming household names in their niche markets.
With the right sort of online presence a business employing only 2 or 3 people can have the sort of impact on the marketplace that only big-brand companies could previously have done.
So it's easy to start up an online retail business from home and it may initially run well enough using your garage or left for storage but as it grows and develops and your stock seems to take over your living space you will need to think about alternative forms of storage.
And self storage facilities are fast becoming the natural answer for additional storage for so many small businesses. What started out primarily as self storage for thos moving home or relocating has developed into facilities and services that allow small online retailers to take advantage of their cheap rentals costs to effectively gain secure warehouse space much more cost-effectively that from traditional warehouses. A significant number of self storage facilities even take in deliveries of stock for when you can't be there to do so yourself.
If your home-based business is any type of online retail business then storage space is a must. In the early days of a business there may be limited stock held but as the business grows significantly this is never a good long term solution. Depending on the business there are fast "on-demand" services available, such as printing services, so you might only have to hold minimal stock. But for other items there are huge cost savings on both the items themselves and delivery costs if you buy from wholesalers in bulk.
Working from home as your own boss offers the sort of freedom that you just can't get working for someone else according to the small business advocates at problogineer.com. This can help you achieve a much better work-life balance – giving you more time for your family and for yourself and allowing you to do something you truly enjoy. It can be a much needed break from office politics and constant pressure from above for many people – a chance to do what they want not what is expected of them.
But remember that running your own business from home – being your own boss – is not all rosy and it is certainly not an easy option.  Self-employed people tend to work longer hours in the early years of establishing a business and have the financial worry of paying the bills in a way that someone with a regular salary does not.