The Self-Storage industry is one of the fastest growing industry in the UK. It is a convenient and easy way to store items without having to rent an extra room inside your house. With millions of UK residents looking for storage facilities, it is no wonder that it's becoming one of the biggest industry there is. The demand for these convenient spaces is increasing because of the realization that its extensive range of size and amenities make it more versatile than ever.
Unfortunately, looking for one can be tricky if you don't know which factors you should look for. There are numerous factors that you have to keep in mind so you can get the best fit for you at the best price possible.
This is why we created a guide on how to find the best storage facility for you.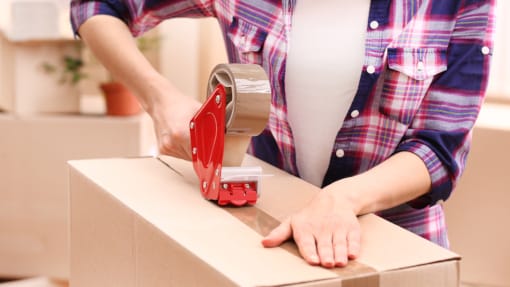 Find the Right Size
Getting the right size is one of the first steps that you should do. Create a master list of all the items that you will store. From there, you can get an estimate of how big of a storage facility you need. You do not want to get something that is too big as you would be spending far too much money. On the other hand, it would also be foolish to have a storage unit that is too small as you wouldn't be able to fit all your items and thus would be counter-intuitive. Arrange all your items in boxes so that you can minimize the space that you will need.
Determine what type of storage facility you need
Self-storage facilities come in different types and with various amenities that make it more versatile. Climate Control, for example, is needed so that you can store items that are quite sensitive to extreme temperatures. You need to know which type of storage facilities and the amenities that you need so that you can ensure that you pay only for what you need.
Before you sign off into a contract, try to do a physical checkup of your storage facility so you know if it would be perfect for you.
Check Out Online Reviews
You will be entrusting storage facilities with your items. This is why it would do you well to check out online reviews on whether you should really trust them or not. Listening in on the firsthand experience of other people will be great as you can be sure if you will be accommodated properly or not. Depending on how satisfied or disappointed they are, you can be ensured that your experience will be great.
Haggle on the Price
One of the best things about self-storage facilities is that it can save you a lot of cash. When you ask companies for a price estimate, many of them will be amenable to giving away discounts. The duration of your stay will also make them more willing to give out a slash in the price. If you're staying for more than a few weeks, chances are you will get a price reduction.
Find the best location for you
It would depend on what items you will store. If you're going to store items that you will need on a regular basis, then it would be prudent to have a storage facility that is near your house. However, if you do not need the items that you will store regularly, it would be more cost-efficient if you get a storage facility farther from the city. Check out storage facilities in nearby towns so that you can ensure that you get the most budget-friendly facility for you.