Wine Self Storage has emerged as a cost-effective way to store your wine products for both commercial or personal use. These units are effectively modern-day Wine Cellars, and many Storage Companies are offering Wine Storage services…
Wine Self Storage has emerged as a cost-effective way to store your wine products for both commercial or personal use. These units are effectively modern-day Wine Cellars, and many Storage Companies are offering Wine Storage services…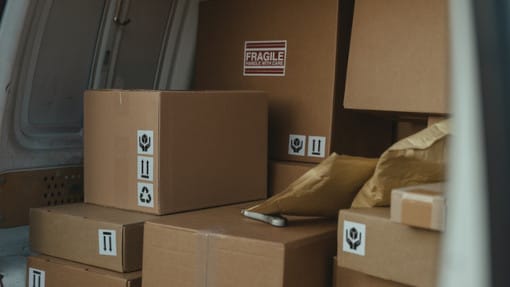 Wine Storage (Wine Cellars)
Recently there has been increased attention on wine self storage. It is very common to see nowadays that more and more public self storage companies are offering special storage services for wine products; each unit is equipped with racks and other accessories to store your wine bottles, or boxes, even barrels, and each unit is climate controlled to keep your precious collection, or business goods safe and in the right condition, storing of wine has to be done in the correct way to keep it in good conditions and to preserve it for a long time. Below are some companies who offer self storage units suitable for wine self storage.
The three factors that have the most direct impact on a wine's condition are light, humidity and temperature. A fourth consideration can be security, since wine can be considered a luxury good with value on the after-market. Historically the long-term storage of wine was handled by wine merchants but since the mid 20th century the task of handling and storing wine has increasingly fallen to consumers. Industries relating to specialty wine storage facilities and the construction of home-based wine cellars have emerged to cater to the storage needs of consumers.
Prices and information are subject to change, please check each storage company service provider for the latest updates or changes on those prices.
Cold Storage – Cold Storage Warehouse facilities for those who need to store goods at cold temperature controlled, or in a refrigerated environment. Several businesses has these units.

Additional information about wine and it's storage can be found below:
Wikipedia – Additional information regarding the storage of Wine. en.wikipedia.org
Wine Storage Facilities – Search for wine cellars, self storage companies offering wine self storage in the US, Canada, and other countries. www.wine-searcher.com
Wikipedia – More information about Wine Cellars. en.wikipedia.org
Kennards Self Storage – Self storage company in Australia, specializing in Wine Self Storage, offering commercial and personal customers wine cellars in Sydney, Melbourne, Brisbane, and Adelaide. Anything from 5 to 500 cases for wine storage. www.kss.com.au
WikiHow – Information about how to storage Wine. www.wikihow.com 
Wine can be stored between 45-64 °F/7-18 °C, as long as any variations are gradual. A temperature of 55 °F or 13 °C is recommended by experts, and that's the temperature commonly found in "caves" used to store wine in places dedicated to storing wine. These "caves" are commonly known as Wine Cellars and are ideal for both short-term wine self storage and long-term aging of wine.
Wine generally matures differently and more slowly at a lower temperature than it does at a higher temperature. Between 50-57 °F/10-14 °C, wines will age normally […]
Wine cellars can be either active or passively cooled. Active wine cellars are highly insulated and need to be properly constructed. They require specialized wine cellar conditioning and cooling systems to maintain the desired temperature and humidity. In a very dry climate, it may be necessary to actively humidify the air, but in most areas this is not necessary. Passive wine cellars must be located in naturally cool and damp areas with minor seasonal and diurnal temperature variations