It's fairly obvious that the larger a self storage unit is the more it is going to cost you to rent so it makes sense to try and squeeze as much into a unit as possible as the saving each month could be significant, especially for a long term rental. But you do also have to think about the practicalities. Let's say, for instance you run a small business that has outgrown your home or garage storage but are not yet ready to take the leap to renting a warehouse so you are using self storage as an inexpensive warehouse alternative. In situations such as these it is a false economy to pack the storage unit to the rafters because you will need regular and easy access to your stock or equipment. You don't want to have to remove piles of boxes every time you visit the storage unit.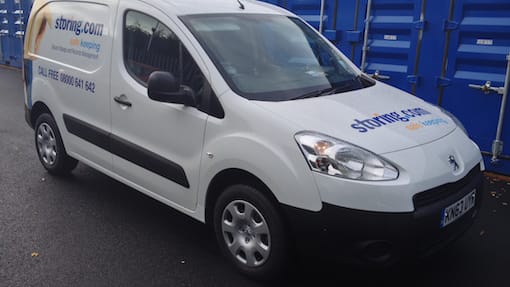 On the other hand if you are moving house to a new area and have placed all your household possessions in storage and are renting while you settle into your new job and take a look around the region to see where to move then it is unlikely you will eant to regularly pop back to your unit so in situations such as these you can pack it to the rafters (not literally, perhaps as you need to allow some air flow).
So here are the main things to consider to make the most of the storage space you are paying for:
Maximise the Storage Space
If you don't need regular access to your items and only plan to return to retrieve them once you have found your dream house or your current work contract expires, or you return from travelling the world (or whatever), you can keep costs down by maximising your self storage space:
Store your stuff inside cupboards, dressers, wardrobes or cabinets and on bookshelves.
Fill every available corner. Don't forget the storage drawers underneath divan beds if you have those too.
Avoid hollow space – there's always something that will fit inside everything – it just takes a bit of pre-planning
Stack cardboard boxes as high as is safe with heavy boxes at the bottom and lighter ones on top (it's not rocket science)
Allow Easy Access
If you need regular access to your items – maybe if you run an eBay or Amazon business, or other small business, you need to ensure you have easy access:
Leave an aisle between your boxes large enough for someone to walk along and manoeuvre out any boxes you need.
Don stack the boxes above head height as it is potentially dangerous lifting down heavy boxes above that height.
Label every box clearly and on all sides.
Always keep a detailed inventory of all the items you are storing. If you are running a small business this is essential for stock taking and so you know when to replenish your stocks.
Implementing these tips and tricks might take a little bit more time upfront, but completing them will decrease your chance of having a complete melt-down the next time you open your storage unit and an avalanche of boxes rains down on you.