Packing wine glasses can be tricky, but it's so important to get it right when you're moving the glasses to another home or placing them in storage. Here are some tips to help you.
When you have invested in self storage, you want to make sure your items are as safe as possible while they aren't in your care. By investing in a storage unit you will have already looked into the security at the facility, so the storage company's part in your items safety is done. The part of it that falls to you is packing the items properly so they are protected from breakages, environmental factors and dirt.
Any type of glass is of packing concern, but the delicate shape of a wine glass makes them particularly tricky to protect.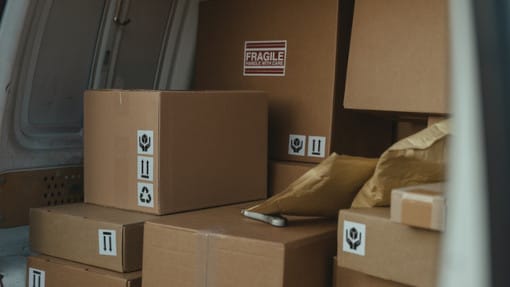 Here are some tips to help you pack your wine glasses for storage properly:
Buy The Proper Boxes
Lots of places stock proper wine glass boxes, you can even find them in the supermarket. They usually have holes for each wine glass and a handle in the middle of the container. The boxes will not protect your glasses against all the elements, but they do keep them separate and protect them from bashing against each other in transit. Remember to invest in the strongest boxes you can if your wine glasses are really precious and consider asking if your cheap storage company sells these boxes (if you're short on time).
Focus On Protecting The Weakest Part Of The Glass
The stem of the glass is the weakest part of it, which means it needs additional protection. If the stem is subjected to a lot of pressure, it will break. Thick packaging like bubble wrap should be used to protect the stem. Simply cut a long strip of bubble wrap that measures the same length as the stem. Then wrap it around a couple of times and sellotape it securely.
Fill The Glasses
Unfortunately on this occasion your wine glasses don't need to be filled with wine. Instead you're going to need to fill them with paper. This supports the glass and also makes them weigh more which will prevent them from moving around.
Wrap Them Up
When you have added the extra protection to the glass, you will need to wrap it as a whole. You must not wrap the wine glasses together as they will clink against each other. Instead wrap them individually using newspaper, bubble wrap or thick tissue paper. If the glasses are going in a standard box, stuff the gaps between the wrapped glasses with tissue paper or newspaper to stop the objects moving around.
Label, Label, Label!
Always label fragile items as fragile. If they are in a standard box use packing tape to secure the entire box so it won't fall through when you pick it up. Place labels on all sides of the box if possible so the 'fragile' wording can be seen whatever position the box is in. This will also stop anyone putting the box underneath heavier boxes in the self storage facility, or wherever you choose to store your precious glasses,  or in the moving van.
These are just a few tips to help you pack your wine glasses properly – remember the more time and effort you put into packing your wine glasses, the more likely you are to get them back unscathed when you remove them from storage or unpack them at your new home.