We all know that moving is stressful and that is just as true if you are moving office as if you are moving house. Sometimes an office move is even more stressful than moving house because you have to try and keep the business running smoothly during the transition period. If you own a small business with few staff this can be a real headache as you likely can't afford to bring in a 5-star office removal company so you will be doing much of the packing your self and maybe even some of the moving and heavy lifting.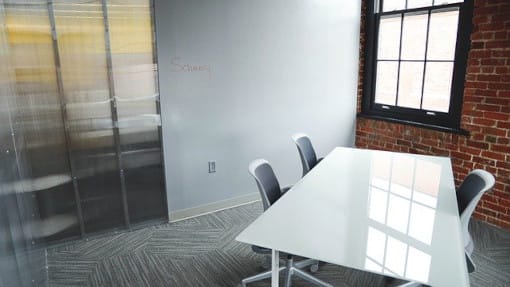 So here are some tips from the small business experts at problogineer.com to try and make your office move less stressful – they won't remove the stress entirely but they will help you to cope more easily in the lead-up to the move and on moving day by helping your prepare well in advance.
Relocating a small business to new premises will affect everyone in the company – sure it is exciting, especially if you are growing a small business and doing well and you are moving to better premises in a better location. But the excitement will not eliminate the stress – it will probably just add to it as their is the anxiety of taking that step up not just for the owner who has the financial (and maybe reputational risk) but also for the employees who may be wondering whether the company they enjoy working for will be the same again as it grows and develops.
Everyone from the owners, directors, managers, web designers, seo experts and all other employees will need to get involved in the relocation of the business. It may be just to pack up their own desk or it may be essential work such as setting up new servers and computer equipment at the new place for a seamless switch over. It may be project managing the move so that everyone knows what their roles and responsibilities and so that everything happens at the right time.
Whatever your responsibility during the run up to the move and on the day, try and do everything that can be done in advance as soon as possible if you want to reduce the number of last minute jobs and keep calm on moving day.
Advance Tasks
Get recommendations from office removal companies – you may have to do the packing yourself to keep costs down but the physical lifting and moving should need to be done professionally for health and safety reasons. Referrals are one of the best ways to find a reputable removal company – if you don't know anyone who has done an office move recently check out online reviews of local removal companies.
Get quotes from at least 3 removal companies making sure that each quote covers the same level of service so that you can accurately compare quotes.
Measure doorways, lifts and staircases at the new premises to make sure large equipment or furniture will fit without being dismantled.
Make a floor plan for the removers highlighting where large equipment and pieces of furniture are to be placed.
Allocate office space to individual employees so there are no last minute wrangles. But do include employees in the discussions so they are all as happy as they can be about their new locations.
Contact phone and utilities companies and Internet Service Providers well in advance. The physical moving bit is often the least of your worries and many utility companies require plenty of advance notice to get you hooked up with services on the right day in the new premises.
Prepare a backup plan in case phone lines and/or internet connections do not work initially at the new location. Maybe key staff members could work from home.