If you are planning to shift into a small apartment, you are bound to face a tough time while arranging your belongings in it, especially if you do not want to throw or sell your possessions.  People who have the habit of accumulating different types of stuff in their homes, face more problems while shifting to the new apartment than those who know the art of living with minimum things.
However, not everyone can be a minimalist; therefore, it's better to find quality ideas to keep your belongings. One of the best ways to keep your prized possessions safe and secure is to rent an appropriate size storage unit. No matter where you go, your stuff will always remain safe.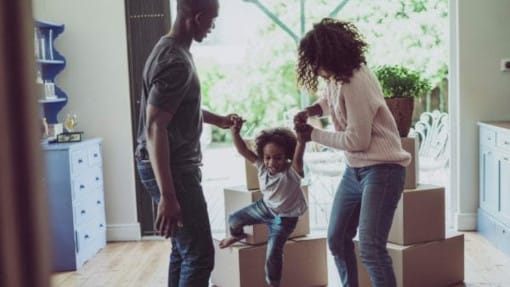 And the best part is that you can store anything and everything in a storage unit.  Since these units are available in a variety of sizes, you will never confront a problem while securing your valuables.
However, if you are someone who wants to create extra space in your home, you can secure some of your valuables in a nearby storage facility. If you store your belongings in a storage facility that's close to your home, it gives you the opportunity to access them frequently.
Since there are several such facilities, finding a good one among them is easier said than done. Yes, you have to put a little effort into figuring out an authentic storage facility, if you want to keep your belongings safe.
Taking the help of the internet can make your task easier. In other words, research over the internet to find out a facility that offers storage units at affordable rates.
So, if you are shifting to a new apartment, here's what you can keep in storage units. 
Furniture
If your old furniture is still in good condition, but you don't want to decorate your new apartment with it, you can book a quality storage unit for it.  Since you are planning to store furniture, it's better to go for climate controlled units as they help in keeping your belongings safe from the harmful consequences of extreme temperature.
These units maintain a consistent temperature in all the seasons so they are perfect for securing temperature sensitive items.  These units also come with a humidity control feature, which protects your belongings even further.
So, whether you have wooden furniture or leather furniture, consider climate controlled units.
Books
If you are a voracious reader, you must have accumulated a lot of books over the years.  And the fact remains, no one feels like selling books because they give you that much-needed company when you are alone. So, if you do not have enough space in your new house to arrange your books, it's better to secure them in a storage unit.  One of the most crucial advantages of storing your books in a storage unit is that you can access them anytime if you feel like gifting them to your loved ones.
Besides, if you feel like reading any of your books over again, you do not have to buy them.
Household Appliances
Storage units are also an ideal option for storing kitchen appliances. Whether you talk about high-end appliances like TV, microwave, refrigerator, dishwashers or things like washers, and dryers, you can keep them all in storage units.  Again, it's better to rent climate controlled units for these things.
Special Collections
If you have collected a lot of valuable things over the years such as souvenirs, a variety of wines, and showpieces, etc., you can keep them in storage units without giving a second thought.
Artwork
If you are an art lover, you must have a lot of paintings, sculptures, and antiques, etc., in your home. You can secure them in a storage unit if you can't manage to keep them in your new home.
Vehicles
Storage units are also ideal for securing vehicles. Whether you are looking forward to storing your car, boat, or an RV, you can rent the right size unit for them. Since buying a parking space can be too expensive, it's better to rely on storage units.