Find out the basic ways to prepare your motorbike for self storage so that when you get it out it is in the best possible condition for the new season of riding.
Motorbikes are extremely popular because many people love riding along the open road, enjoying the scenery and getting to places often much quicker than you would in a car. The problem is, motorbikes aren't really winter vehicles. Many people have them over the warmer seasons, which means they spend a lot of time in the garage over winter.
Keeping a motorbike in a cheap self storage unit is a really good idea. You can keep your bike secure, with better security than you will have at home. CCTV, various lock points, a reception, lighting – the security is much more than you would find at an office or at home. Compare self-storage prices though before you sign a contract – there's an excellent storage price comparison chart here. The climate control also keeps your bike safe but in a different way. The parts of the bike that would decline with extreme cold or heat are kept safe with a constant temperature.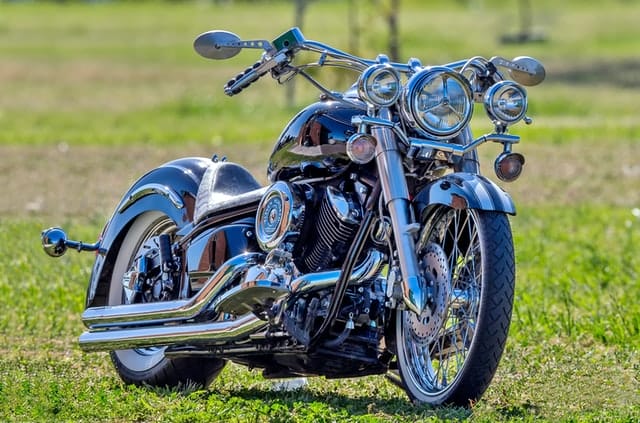 Before you can put your bike into storage there are a few things you need to do:
Empty the Tank
Fuel cannot be left in the storage unit so the tank has to be emptied. You might have to fill it up and use the bike every now and then to keep the parts healthy, but otherwise it will be fine with an empty tank.
Clean the Filters
The oil has to be clean along with the filters to ensure the seals do not get damaged whilst the bike is in storage.
Take the Battery Out
If you leave the battery it could slowly degrade. With climate controlled units it is less likely to degrade, but it is best to remove it completely to stop it degrading at all.
Deal With the Rust Now
Any rust that is left on the motorbike will spread if you don't treat it. Either DIY the rust removal yourself, or get it done by a professional. Whatever you do, don't leave it over winter because you will come back to a nasty surprise.
Prop the Bike
The bike needs to be elevated to keep the tyres from deflating as much as they would propped on the floor.
Give It a Good Clean
Give the bike a proper clean to get rid of any dirt and debris, grime and grease that could cause damage or congeal over winter to be more difficult to remove.
Preparing your bike properly for cheap self storage is really important if you want to ensure it is in good condition when you get it back out again. It is just as important to research your self storage facilities well to ensure you get the most secure unit for your treasured bike.
Looking around will also get you the best deal for your money, and the best opportunity to find a unit that genuinely cares about looking after you as a customer. Take your time searching and visit units before committing to a contract, the payoff will be a well-priced, attentive company that offers a great, secure storage space for your motorbike.