Okay so you have done your research and have discovered that steel arch building kits are more cost effective and sturdier than traditional structures as well as being maintenance free. Now it is time to decide what type and size and what type of the quonset hut style building and the customizations  you will need. The quonset hut, or steel arch building, can be easily erected without skilled workers and stand up to any severe weather event your region will encounter such as earthquakes, hurricanes and heavy snow loads. Because the entire building is made of 80,000ksi tensile yield carbon steel coated with aluminum-zinc alloy it is also corrosion resistant and should last decades without any maintenance.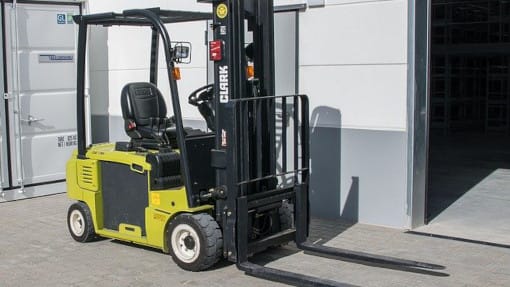 MODEL TYPES USE AND PURPOSE
The Q model: This model has the shape of a semi-circle – a complete arch from roof to the ground. This model is popular with agriculture storage such as hay and grain and was designed by the British in World War II when it was called the Nissan Hut and later adapted by the United States Military. It is probably the strongest model due to the engineering design without straight side walls. The space becomes more limited as you move closer to the walls however.
The P model: The "P" stands for peaked roof. It also has vertical side walls and a pitched roof and a favorite when adjoined to or beside a home as a workshop, retail store, storage space for equipment, boats or recreational vehicles or a warehouse.
The S model: This model has a rounded roof similar to the Q model but has vertical side walls although they are shorter than the P Model's side walls. This model is often used for horse barns, warehouses, truck storage, fire departments, construction, equipment storage, airplane hangers, businesses and workshops.
The A model: This model has slightly slanted walls and roof pitch is engineered to withstand the most severe weather conditions including hurricanes, snow storms an earthquakes. Its 4:12 pitched roof is specifically designed for major ice and snow areas in the Northern hemisphere . The "A" model arch building has a minimum yield of 55Ksi and is manufactured to ASTM international standards and ASCE building codes.
Generally, the Q-Model is the cheapest option, with the P-Model being the most expensive of the arch buildings. Buildings made of steel significantly decreases overall construction costs. As steel is prefabricated, there is no wasted materials and requires only the building kit made of arches, walls and end walls along with simple hardware. Erecting steel buildings also requires fewer workers and no skilled professionals decreasing the labor costs. There are no hidden costs or constructional delays. Both the construction process and maintenance are simple and the materials are far less expensive.
CUSTOMIZATIONS
End wall entrances: Will you be requiring regular walk in doors, large overhead doors, or both? If overhead doors are needed, then the height of he entrance needs to be determined.
What will the doors be used for? Is heavy machinery using the doors? Will they be loaded higher than the trucks hauling the load? This is a major factor in deciding the size of the building by ensuring there is ample space for all needed entrances.
Decide whether you need to customize it depending on whether these entryways will be in the end walls or side walls. Consider electronic roll up doors if frequent opening and closing will occur from the drivers.
Height and length: Now you need to consider the height of your structure. The best way to calculate this is to consider how much room is required in the interior height of the building. Will you be adding overhead lighting or climate control?
Think of eventual expansion too.  Be careful to consider the width of your building and what equipment will be inside, how much storage is needed, and throughways for vehicles and forklifts. As a rule of thumb it is wise to add 10% to 20% more width than you think you will need. Once the width of arches and structure is constructed it cannot be changed. The length can always be expanded by removing the end walls and adding more arches so if you need to expand at a later date plan on expanding the length not the width.
Ventilation: Determine what type of ventilation if any you will need. Turbine vents are easily installed in the roof line to allow for maximum airflow. Stagnant heat and moisture will be siphoned from your building, airflow is created as outdoor air is pulled into the building, thereby maintaining a constant circulation of air passing through your building.
Louver vents eliminate condensation and maximize air circulation and reduce the heat from within your building at a very low cost to you. They are easily installed into end walls of your building allowing air to flow through from one end to the other.
Lighting: Consider the type of lighting you will need in your building. You can erect interior suspension framing to install overhead lighting and climate control along the roof of the building. You can also add skylights into the upper walls or roof.  Install windows to the end walls or sides of the building.
Insulation: Many customers are surprised to find that they don't really need insulation for their Metal arch buildings. In extreme climates, however, you may want to consider adding insulation to your building. There are a few very good choices that are appropriate according to your particular climate. Roll insulation, spray foam and insulated panels from the factory all perform well and can achieve a high "R" rating.
Steel Gauges: Depending on your building codes in the location you are in you may need to use a minimum required gauge of steel in your arch building. 26 – 28 gauge steel is the lightest you will need but it is recommended that you choose a heavier gauge steel so you building kit will last longer and have more stability and building integrity.
There are many things to consider so do your homework and make sure you build the best building for your needs, climate and practical purposes.
This article was written by the engineers and consultants at Metal Building Kings (https://www.metalgaragekits.com) to help people who are deciding on what type of metal garage kit to buy and how to design it.