Moving to a new house can be an overwhelming emotion. With the excitement of a new home and the stress of packing and moving, it can be a really tough time to deal with. Hence it is always important to choose the right moving company in Oklahoma City for moving your belongings from the old place to the new. This way, you will also be at complete peace of mind that your belongings are completely safe and secure. You need to hire a moving company which is reliable and trustworthy, besides being efficient. Here are some of the important factors that you have to include in the checklist while looking for the best moving company.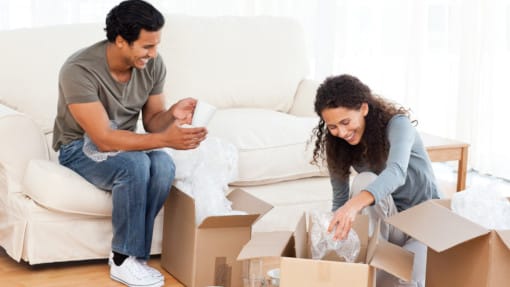 Factors to consider with a moving company
When you are choosing a moving company to move your belongings from one place to another, there are some very important factors to consider. These are:
Check the license and insurance
It is very important to choose a moving company which has proper valid license. Also, you have to make sure that the company is insured. Having a valid license is very important for the validation that the company is genuine and legal. If the company is also insured, then you can be at peace that any damages (if there are any) will be covered by them.
Experienced movers
A moving company that is in the business for a long time will know the relevant laws and regulation of places like Oklahoma City or wherever you are moving to. So, whenever you are choosing a moving company, make sure that the company has great experience. With experience, will come more skills and efficiency. Also, they have a better idea about how to deal with any particular situation and will be able to advise on packing your possessions properly.
Check the ratings
It is important to confirm whether the moving company is reliable or not before you actually hire them. In order to check that, you can take the help of BBB (Better Business Bureau) to know more about the company's background. You will get to know about the track record of the company and its accreditation's. Also, you can check the reviews of the company to get a better idea about the credibility of the moving service.
Ask for referrals
If your family or friends have ever moved in or near Oklahoma City, then you can ask them for the best moving companies. Chances are high that if they are satisfied with a service or loved it, they will recommend that to you. No matter who is recommending you what, you need to do all the research on your own about the referred companies too.
The conclusion
This is all you have to know about how you can choose the best moving company in OKC. First of all, whenever you are planning to hire a company, make sure to follow these above mentioned points or factors. As you trust a company with all your important and precious belongings, you need to make sure that they are in safe hands. This is important for your own peace of mind.