There are a number of reasons why you might want to use car self storage – you might be lucky enough to have a vintage or prestige car that you only use in the summer. Or it may be a car bought purely for investment purposes that you rarely drive. Perhaps you are going to live overseas on a temporary assignment and it is just not worth the cost and hassle of shipping the car to your new home. Ordinary people, car enthusiasts and even owners of  a vintage or classic car business that has simply run out of space, might require secure storage at some point that will protect the car when not in use. We've spoken to the storage experts at London Storage to discover the most important tips when storing a car.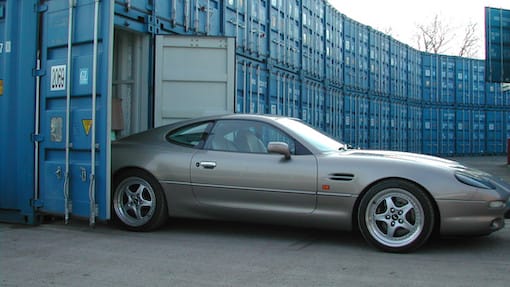 Moisture in the air can damage a car if it is not being used for an extended period so the best storage environment is one that is climate and humidity controlled.  However, it is not enough to just put the car in a climate controlled storage space without preparing it properly first, not if you want it to come out of storage in the best possible condition anyway.
The Battery
The battery should usually be disconnected before placing the car in a self storage unit but check the handbook before disconnecting the battery because modern day car computers may be affected if the battery is disconnected over a long period. If the handbook advises not disconnecting the battery or letting it run out of charge you can buy chargers that will only charge the battery if needed so that you can leave it connected and avoid any problems with the on board computer. Remember if you need to go with this option that you will require a power socket in your storage unit.
 Pre-Storage Checklist
Replace the engine oil
Add anti-freeze
Release the handbrake
Leave windows fractionally open for air circulation
Spray WD40 (or similar) on metal parts liable to rust
Lift windscreen wiper blades away from the windows
Oil the door locks to avoid them seizing up
Jack the car up off all four wheels to reduce the stress to the tyres
Post-Storage Safety Checks
Safety checks are essential after a car has been in storage – never just start it up without performing some basic checks first:
Reconnect the battery if it had been disconnected
Check the level of oil in the engine
Check the tyre pressures – if the car was jacked up lower off the jacks first.
Once you have completed these basic checks start the car and drive it slowly to ensure everything is working as it should, particularly the main brakes and the handbrake. Storing a car long term requires careful preparation before storage and checks afterwards but for prestige cars, classic cars or investment cars a climate controlled self storage unit can be the best solution if you don't have your own garage or don't have enough space in your garage. It is also a cost effective way to preserve  a car for a long period when it is not being driven regularly.