Plenty of people put their motorbike into cheap storage. If you are one of those people you will need to prepare your vehicle properly so it comes out of the unit as you left it – here's how.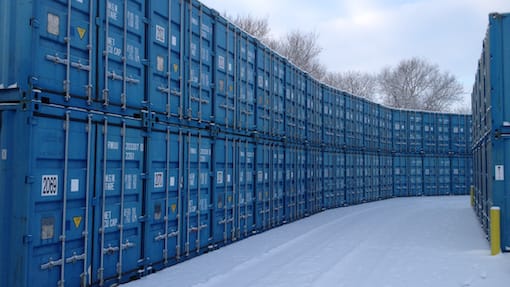 There are plenty of motorbike enthusiasts in the UK, and plenty of people who simply don't have room to store their beloved two wheeled machine at home. Perhaps you're staying in a smaller home temporarily, you're suffering from an injury that renders you unable to ride for a while, or you simply want to put your motorbike away for winter. Whatever your reason for putting your bike into self storage, you're going to want to spend a little time thinking about how you can store it without it deteriorating and getting your motorbike ready for storage. Environmental factors, dirt and general lack of usage are all potentially damaging factors that you need to try and prepare your vehicle for.
Here are some tips to help you get your motorbike ready for storage:
Make Sure The Tank Is Full
If you do not fill up the fuel tank, it may mean you'll be getting some organic growths you didn't ask for when you pull the machine out of storage. When a tank is partially full, condensation can occur which then reacts with the fuel in the tank and clogs up your bike. Odd organic growths can form, which is never a good thing! It's an easy issue to avoid.
Focus On The Oil
The oil in your bike should be clean and the filters should be changed over before you place the machine into self-storage. When oil is left in a machine, contaminants can become trapped in it which will in turn damage parts of your motorbike.
Don't Leave The Battery To Die
If you leave a motorbike battery in freezing conditions for a long period of time, it will die – it really is that simple. If you have a self-storage facility that provides air conditioning or heating options, it is possible to keep the motorbike in a neutral temperature long-term, which means you don't have to take the battery out. Many good independent self storage companies provide this option, however, many cheap facilities do not so it is more than likely the battery will need to come out.
Don't Let The Rust Eat Your Bike
You should never really leave rust to eat away at your vehicle, but this is more of an urgent issue to address if your bike is going into self-storage Bedford. Rust is like cancer to a vehicle, and it will spread and rot metalwork. It might cost you a little to get the rust sorted out now, but it will cost you a whole lot more if you leave the problem while your vehicle is in storage and come back to a much bigger problem when it comes out.
Take Pressure Off The Tyres
You should take pressure off the tyres by elevating the bike. There are stands and supports available for you to do this.
Invest In A Bike Cover
To protect your motorbike from dust particles and other environmental factors, invest in a good quality cover to keep it protected while it is in storage. The price of these covers vary greatly, so don't go all out unless you were planning to treat yourself anyway. Just think of it like a fitted dust sheet in this instance.